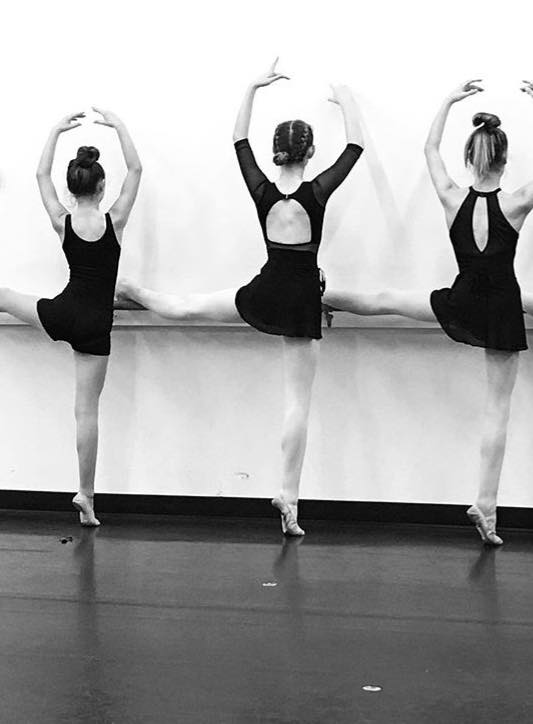 This is the foundation of all dance styles. Students are highly encouraged to study it first along with other forms of dance.
This is a stylized & technical form of dance that requires a Ballet-based background.
This style is based on rhythm, syncopation & musicality. Students will learn rhythmic patters & increase coordination while dancing.
This is more structured form of street dance, often found in music videos & on television. It is designed to teach coordination, strenghth, quickness, agility & endurance.
In its basic form, this style of dance can be described as a combination of Jazz & Ballet techniques. Lyrical dance is more expressive in nature.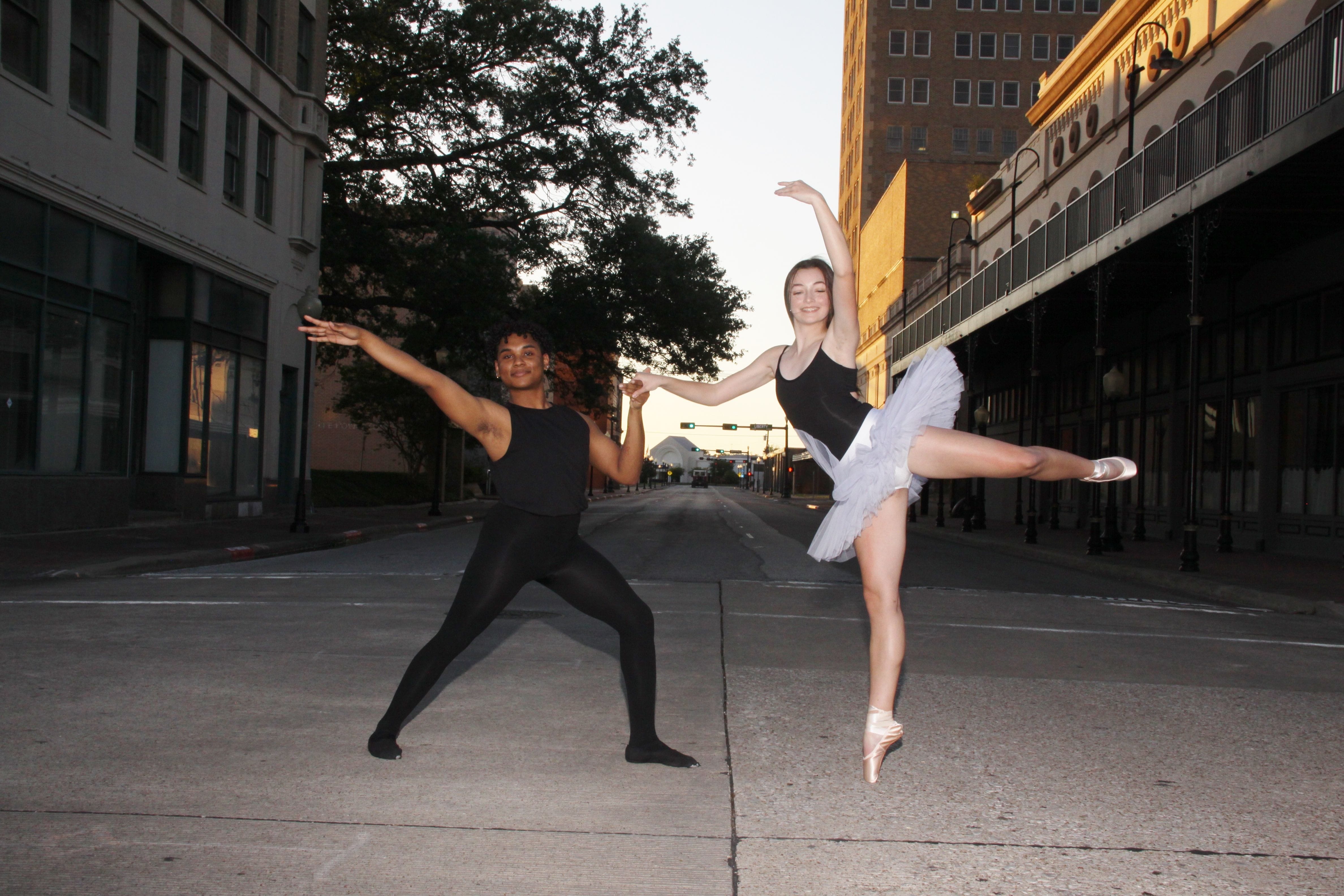 This disciple of dance is best for students with a substanial background in Ballet training. The student must be at least 10 years of age & have a teachers approval before beginning any Pointe Classes.
​
Holidays: We will be closed the following dates:
​​Labor Day (September 5, 2022) Halloween (October 31, 2022)
Thanksgiving (November 21-24, 2022)
Christmas (December 19, 2022 – January 2, 2023) *Classes Resume January 3, 2023 Winter Break ( February 13-16, 2023)
Spring Break (March 13, 2023 – March 16, 2023) Memorial Day ( May 29, 2023) Recital ( June 15-17, 2023) TENTATIVE
Dress Code:
3YR. Pre-Ballet:
Students will wear a pink leotard with attached tutu. It is a one-piece garment that can be purchased from Dance Solutions in Beaumont. Students are also required to wear pink tights and pink ballet shoes. NO UNDERWEAR OR JEWELRY! Hair should be pulled up and away from the face.
4YR Pre-Ballet
: Students will wear a black leotard and black tutu. This can be purchased from Dance Solutions in Beaumont. Students are also required to wear pink tights and pink ballet shoes. NO UNDERWEAR OR JEWELRY! Hair must be pulled up away from the face.
Ballet:
Students are required to wear PINK tights, pink ballet shoes and a Black leotard. Black ballet skirt is optional. Hair must be pulled up off the neck and secured away from the face. NO JEWELRY!
Jazz:
Students will wear tan tights and a black leotard. (If they have ballet on the same day, pink tights are ok.) They may wear black jazz pants, any color "hot shorts", or PHDA wind shorts. They need black jazz shoes.
Lyrical:
Students will wear the same attire as stated above for jazz class; but they need to wear dance paws.
Tap:
Students can wear the same attire as listed for jazz and Lyrical; however, jazz pants can be no longer then calf length. They will need black tap shoes. (Mary Jane buckle style for ages 4-6; split-sole tap shoes for ages 7+)
Hip Hop:
Students need to wear clothing that allows free movement. NO BLUE JEANS! Students can wear tennis shoes or combat boots that are "squeaky clean" and only worn for dance purposes inside the studio.
General Policies:
• A student's age is merely a guideline and final placement is at the discretion of the instructor. This policy is in place to ensure that the students are dancing at their appropriate level. If your child wishes to add or drop a class, you MUST fill out a drop/change slip at the front desk at least 30 days prior. There will be no refund for dropping class mid-month. You will be held responsible for the entirety of the payment.
Student Class Behavior:
1. Attendance: Regular attendance is expected.
2. Students are expected to wear dress code attire. Failure to do so may result in removal from the class after one warning.
3. Students are expected to listen and not disrupt class - cell phones are to be turned off during class.
4. Students are not allowed to chew gum.
5. Teacher may temporarily or permanently remove student from the class due to disrespectful behavior.
Parent and Guests Regulations:
1. No foul language, running, or throwing objects in the facility. Please be respectful of others.
2. Please do not move furniture and dispose of all of your trash into the provided trash bins.
3. If you have a small child, please assist them in the bathroom to ensure toilets are properly maintained.
4. Please make sure that you are here to pick up your child at the end of class time. If you are more than 5 minutes late, your account is subject to being charged a $10 late pick up fee.